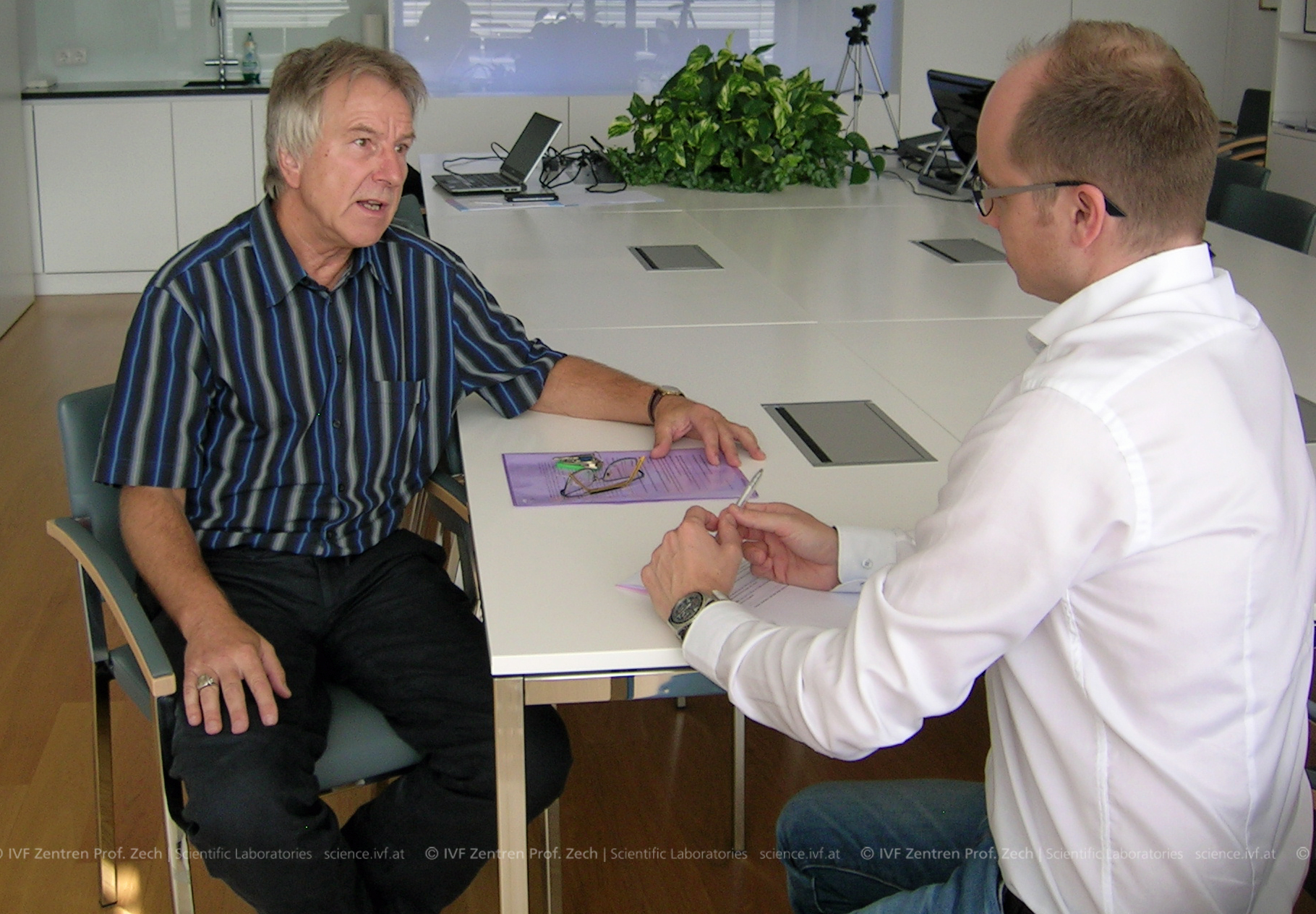 Mag. Karl-Heinz Brandt(l) | Rene Winsauer(r)
Mr. Brandt, the IVF Centers Prof. Zech offer their patients the possibility to benefit from psychological assistance, if desired.
What does this assistance look like in detail?

Mag. Brandt: The support is geared to issues of particular concern to the couple. These, in a nutshell, are the key issues:

• The fear that a pregnancy test comes back negative for the first time or once again
• Reducing tension during the waiting period
• Disturbances related to the personal surroundings
• A suspected psychological block
• Providing support through hypnosis
• Coming to terms with traumatic experiences relating to pregnancy / birth
• Coming to terms with traumatic experiences encountered during their life, and which are still seen as a burden
• Stresses and strains at the workplace
• Fear of needles and injections

The psychological support itself involves 1-5 sessions, depending on how complex the subject is. To this end, however, there are no fixed rules. We are flexible to determine how best to proceed to meet the requirements of the patients.
In what situations do couples seek your assistance? Read more…