…Prof. Herbert Zech in a detailed interview in our Fertility-Treatment-BLOG:
Professor Zech, already 29 years ago you have been on everyone's lips in Vorarlberg, South Tyrol, Switzerland and Southern Germany after having achieved the first pregnancies following IVF treatment. What has happened since then?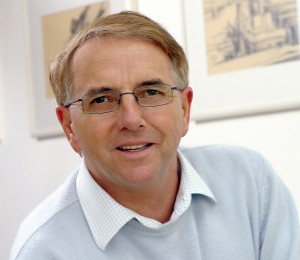 Prof. Dr Herbert Zech
It is true that since I have started my medical work, we have been successfully performing fertility treatment first at the University of Innsbruck (1981-1983), and then, since the end of 1984 in Bregenz. The key factor in this success was, above all, our tremendous commitment and hard work. At that time there was no possibility to monitor and trigger ovulation by drug treatment in order to allow egg retrieval to be performed at a specific moment.
We therefore needed to rely on the "natural" onset of ovulation, which in turn meant that we had to work almost round-the-clock. To this end, we also performed egg retrieval during night time, for instance after midnight or in the morning around five so as to create optimal conditions to achieve a pregnancy.
And this is how we achieved the birth of the first "test-tube-babies" in Austria – 1983 in Tyrol and 1985 in Vorarlberg. At that time, this was a real sensation, and of course there was considerable press interest in the issue.