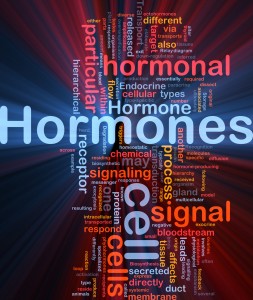 Icon Image | Photo: Shutterstock
They are closely associated with human growth and are essential for the metabolism. Human reproduction processes are mainly controlled by them. Hormones: messenger substances, thus playing a crucial role at the beginning of each IVF treatment. Hence, following the initial consultation, the woman provides a decisive boost by undergoing hormone therapy (ovarian stimulation).
About the background:
What is the nature of ovarian stimulation?
Since in the "natural" menstrual cycle of a woman several oocytes start to ripen, on average about 10 follicles (containing the maturing oocytes) compete for dominance each month. Only ONE follicle becomes the so-called dominant follicle containing the mature oocyte. The other follicles stop developing. This is exactly where hormonal stimulation comes into play:
The woman needs to take appropriate hormone medication (e.g.: gonadotropins = pituitary hormones) in order to induce as many of these follicles – that would otherwise loose the battle for dominance – to grow further and produce a mature oocyte. This requires a targeted and exactly timed approach. Read more…