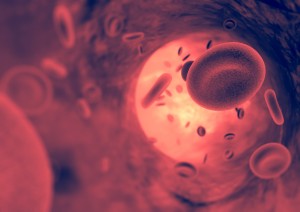 Icon Image | Photo: Shutterstock
The saying "It is in my blood" usually refers to character traits that are inborn or inherited and/or correspond to our "inner nature".
Again and again, scientific findings in the field of genetics have been highly praised by the media – including a study from 2011 which assumed that women with blood group 0 have a two-fold greater risk of diminished ovarian reserve compared to women with blood group A or AB. Serum FSH level tests served as the basis for fertility assessment.
Does this mean that women with blood group 0 have to worry more about their family planning than women with non-0 blood groups?
In order to shed light on this question, we have conducted a retrospective single center study at the IVF Centers Prof. Zech – Salzburg involving 1889 IVF cycles that were analyzed with respect to blood groups and evaluated according to the different age groups (for more details on the respective study, click here). We did not investigate the serum hormone levels but the number of oocytes retrieved during follicular puncture, the mature oocytes (metaphase II oocytes) as well as the fertilization rate and the pregnancy rate. Study outcome: Read more…