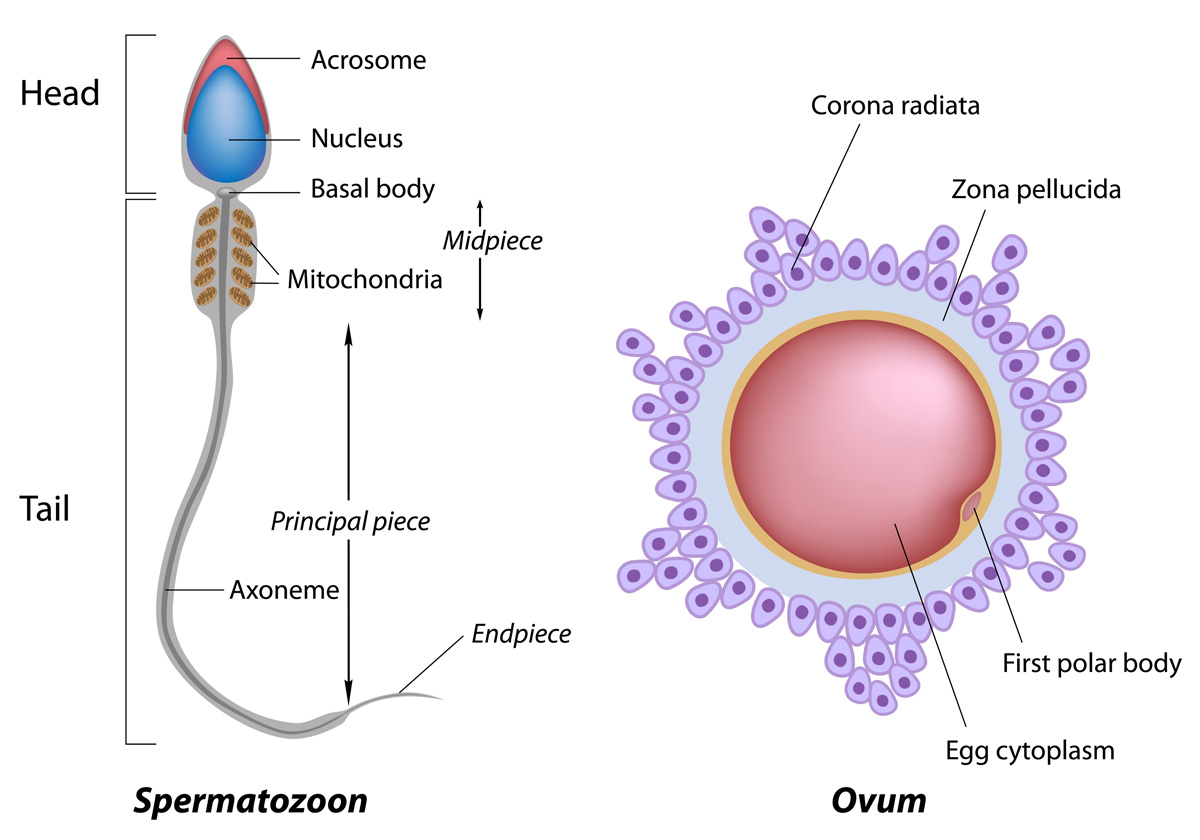 Structure spermatozoon/oocyte | Photo: Shutterstock
Egg and sperm cell are of equal importance for the development of the embryo. A closer look at the sperm factor suggests that the assessment of sperm quality followed by the selection of appropriate spermatozoa for the fertilization of the oocyte are important steps on the path towards the much longed-for child.
During fertilization, signaling cascades are triggered inside the oocyte by the fertilizing sperm. During the fusion of the sperm and oocyte plasma, the release of a factor carried within the sperm head changes the calcium concentration in the oocyte cytoplasm. This again induces a series of subsequent reactions, finally enabling the fertilization of the oocyte.
It will therefore become all the more important to perform a comprehensive analysis of sperm morphology (shape, structure). An existing impairment (e.g. identification of vacuoles = crater-like structures in the sperm head) may have negative impacts. Already at the end of the 1990s, electron microscopic investigations revealed a correlation between the presence of vacuoles and the impairment of natural male fertility (Berkovitz et al., 1999). Read more…