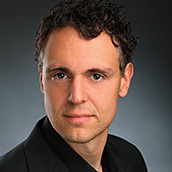 Name: Dr. Maximilian, aka "m.schuff"
Email:
Web Site: http://wwww.ivf.at
Bio: Maximilian Schuff: Diplom-Biochemiker Wissenschaftlicher Mitarbeiter: IVF Zentren Prof. Zech-Bregenz, Österreich E-Mail: m.schuff@ivf.at Telefon: +43 557444836 1090 Geschlecht: männlich Haarfarbe: schwarz Haustier: 2 Katzen Hobby: Sport, Wandern, Literatur, Geschichte Getränk: Grüner Tee/ Kaffee Studium der Biochemie an der Martin-Luther-Universität in Halle/Saale (1996-2001). Doktorand am Institut für Biochemie an der Universität Ulm (2002-2007). Nach Abschluss der Promotion Postdoc und Projektleiter mit Schwerpunkt "Regulation und Funktion von Forkhead Transkriptionsfaktoren während der Embryonalentwicklung in Vertebraten" im Institut für Biochemie an der Universität Ulm (2007-2011). Kooperation mit Prof. Dr. Wagner (Innere Medizin/Uniklinikum Ulm) im Projekt "Molekulare Interaktion von KCMF1 mit dem FOXO Signalweg in vitro und in vivo". Co-Antragssteller des DFG geförderten Projektes (DFG grant: OL 134/10-1) in Zusammenarbeit mit Prof. Dr. Olsson. Seit 2011 Wissenschaftlicher Mitarbeiter in den IVF Zentren Prof. Zech in Bregenz.
Posts by
Dr. Maximilian Schuff
Alle Autoren
Search Posts/Topics
Topic-Specials/Series

➲ Infertility
• Possible causes in women
• Possible causes in men
• Why is age a reason for?
• Medical clarification and treatment
• Psychological help
---

➲ Fertility treatment process
Part 1 | Initial Consultation
Part 2 | Ovarian Stimulation
Part 3 | Ultrasound Scan
Part 4 | Egg retrieval
Part 5 | Embryo Transfer
---

➲ Success rate - What to look for
Part 1 | "What does this mean for us?"
Part 2 | Assessing the chances
Part 3 | Pregnancy rate
Part 4 | Implantation rate
---
---
---
---
---
---
---